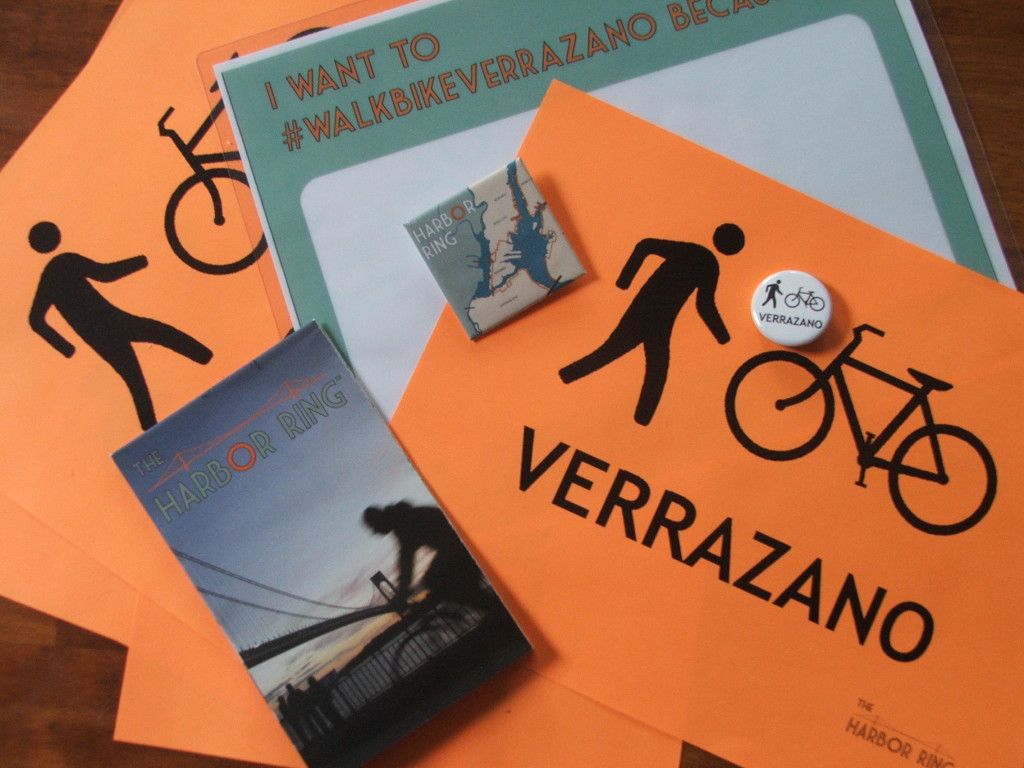 The Harbor Ring's rally is ON for tomorrow, Oct 18! Bring your spirit, your camera, your friends, and make some noise for a bicycle/pedestrian pathway over the Verrazzano Bridge! Get there bright and early to pick up an official Harbor Ring map and a limited-edition "Walk Bike Verrazzano" button. Share thoughts and photos of the day with #WalkBikeVerrazzano and @theHarborRing. Enjoy our amazing lineup of speakers and advocates:
Paul Gertner, Harbor Ring
Douglas Adams, COO, Metropolitan Waterfront Alliance
Laura Barlament, T.A. SI Activist Committee Chair
Councilmember Vincent Gentile, 43rd District in Brooklyn
Mark Vogt, President, SI Athletic Club
Valene Hathaway, Associate, NY Wheel
Eric Adams, Brooklyn Borough President
Assemblymember Michael Cusick, 63rd Assembly District in SI
And above all else, get ready to have a great time!