July 11, 2021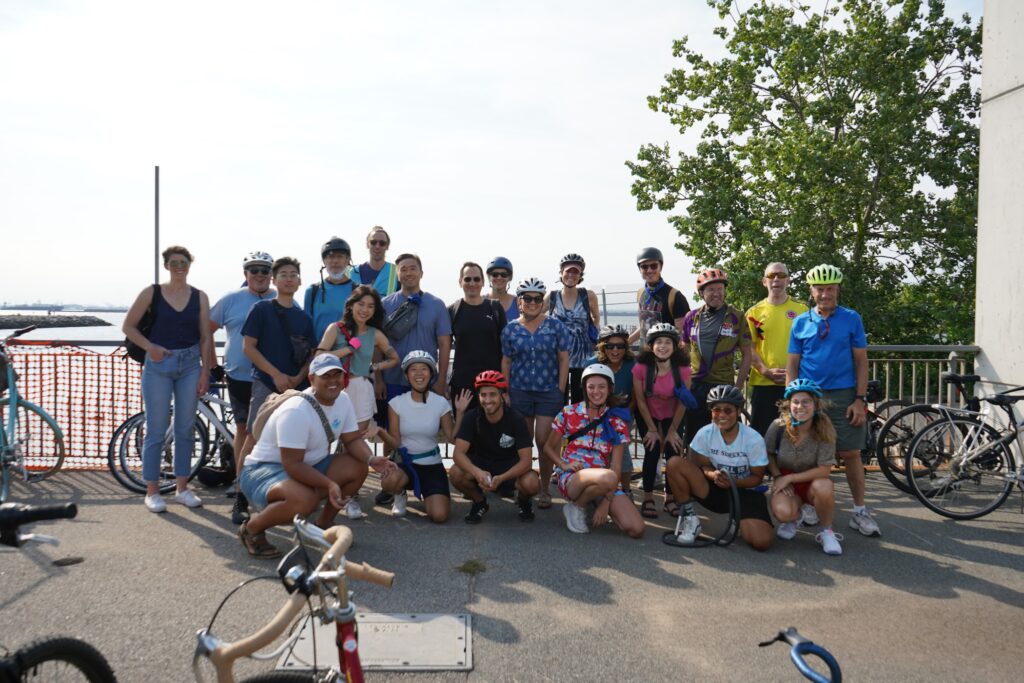 Thank you to Steven Villegas and Billion Oyster Project for making our Bike to Beer and Oysters ride a success! We started in South Brooklyn at Bush Terminal Park, where one of BOP's oyster research station (ORS) is located, before heading up to North Brooklyn. That's not before we stopped at another ORS in Red Hook, where Steven pulled up an oyster file and taught us all about the oysters that once thrived in our Harbor. From there we biked to the Lobster Joint in Greenpoint and chowed down on some of the delicious bivalves!
See photos here.
Harbor Ring x Bridges and Portal Ride
June 27, 2021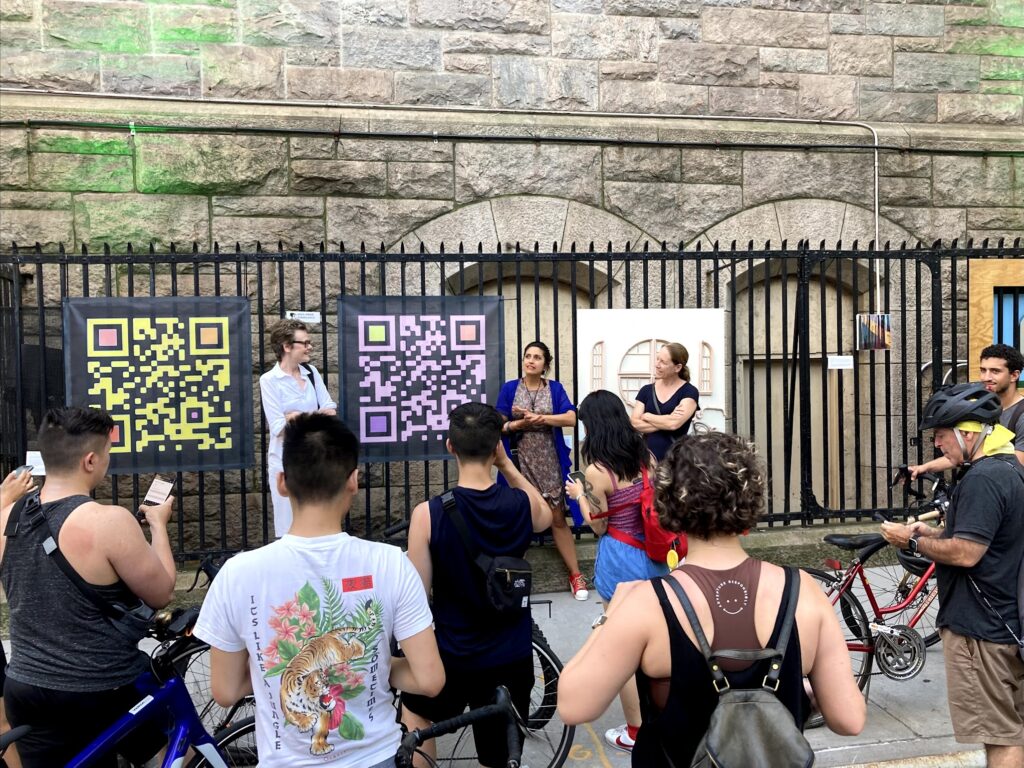 Thank you to Anna Lise Jensen, of Bike South Brooklyn, for collaborating on us with this ride to her Bridges and Portals Exhibit. Her colorful QR codes lead to our petition to get a bike/pedestrian pathway over the Verrazzano-Narrows bridge. In combining art with advocacy, Anna Lise has revolutionized the way we participate in and draw attention to activism.
See photos here.
Spring 2021 Harbor Ring Ride
May 2, 2021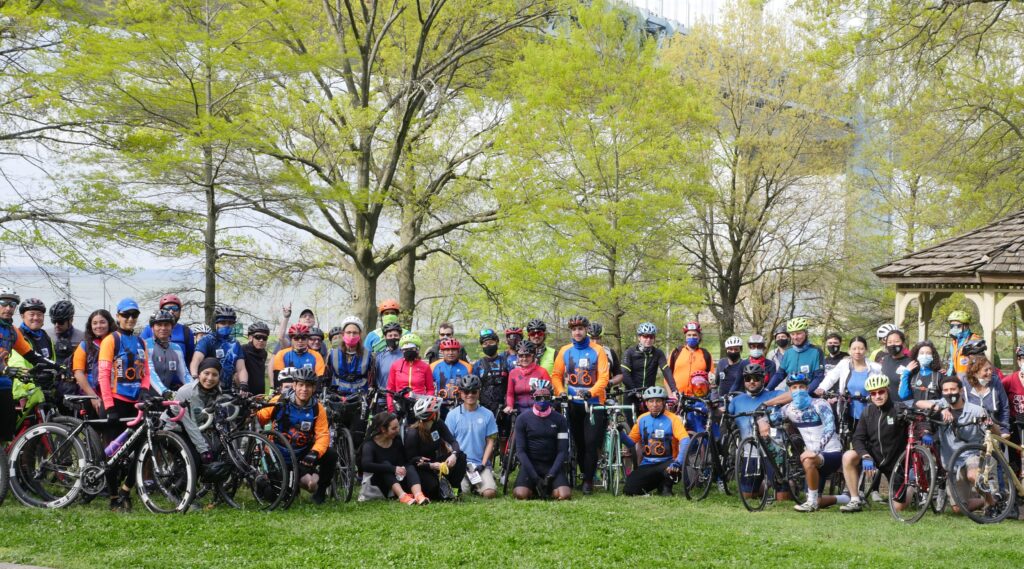 Our Spring 2021 Harbor Ring Ride was a success! With over 324 participants from all over NYC and NJ, some riders completed the entire 60-mile route, while others joined on at various points of the route. Riders enjoyed views of the NY Harbor from John Paul Jones Park, Brooklyn Bridge Park, Hudson River Park, Riverside Park, Liberty State Park, Snug Harbor, and Fort Wadsworth to name a few. They pedaled over three bridges – Manhattan Bridge, George Washington Bridge, and Bayonne Bridge, while longing to pedal over the last missing link of the Harbor Ring Route – the Verrazzano-Narrows Bridge!
Many enjoyed stops along our local business partners along the route. If you missed this ride, feel free to try the ride yourself at your own pace using ridewithgps (preferred app): full route | shorter route
See photos here.