Sign the petition here!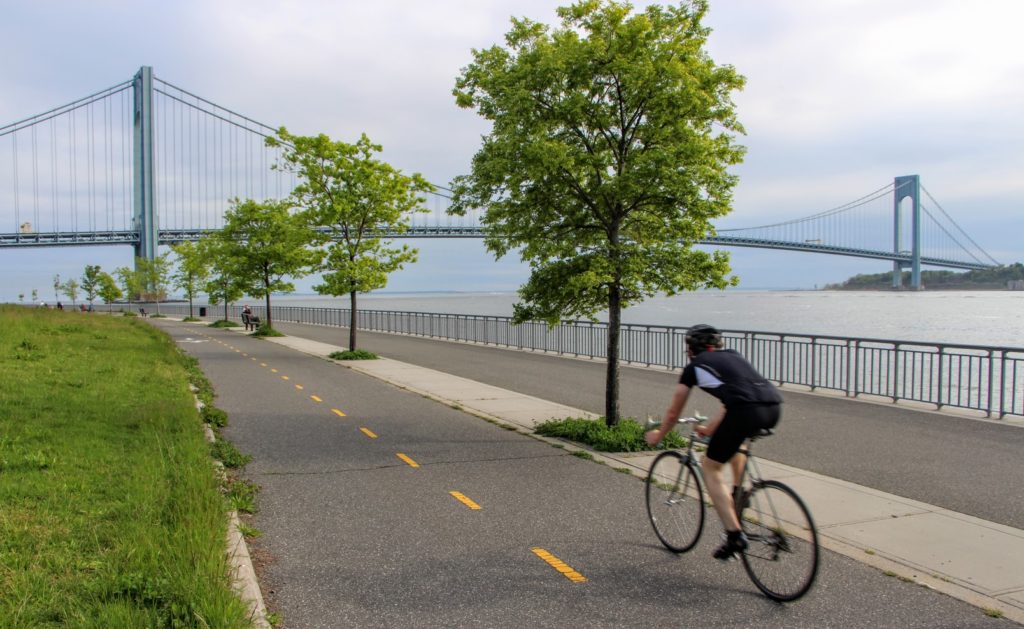 The Harbor Ring initiative is a campaign that advocates for a pedestrian and bike path over the Verrazzano-Narrows bridge, which would complete a 50-mile recreational route around the New York Harbor that unites Staten Island, Brooklyn, and Manhattan in New York with Hoboken, Jersey City, and Bayonne in New Jersey.
With only two means of transportation to and from the island, access to Staten island is limited to people who do not have access to automobiles. Without a car, the only points of access are from Bay Ridge via S53 and S93 with a maximum carrying capacity of 2 bicycles per bus, and Battery Park via the Staten Island ferry.
A pedestrian and bicycle path on the Verrazzano would not only generate tourism and foster economic activity on both sides of the bridge – it would also connect both parts of the only Congressional District (District 11) that is not walkable nor bike friendly. Further, it would fulfill its initial plans to include pedestrian and bike pathways and create a more accessible, environmentally-friendly, and equitable city.